The Versatile Answer for Coding.
Compact and automatic coding.
The QM1610 is a compact ink jet printer that provides high quality, reliable, and economical printing of one or two lines of text.
One or two line ink jet system.

Easy to install and setup.

Icon keys and menu driven software.

Up to 15 Languages supported.

Automatic date codes, expiration dating, rollover hour.
Whatever your needs, the QM1610 can be programmed quickly and easily. Product names, identification numbers, automatic production counts and accurate-to-the-minute time code capabilities are available at the touch of a button. Compact, automatic, reliable — this is the QM1610 from your trusted industrial partner, MSSC!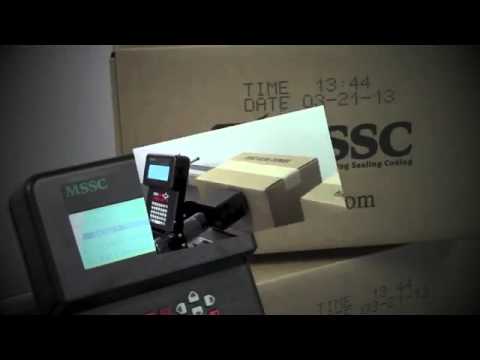 More Information
Manuals & Bulletins

Showing all available manuals and bulletins for this product category.

Sell Sheets

Showing all available sell sheet literature for this product category.